Dots Free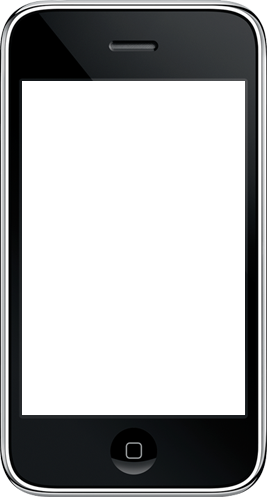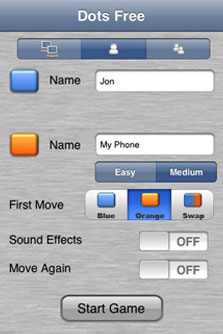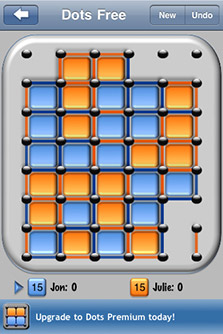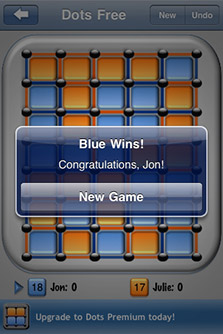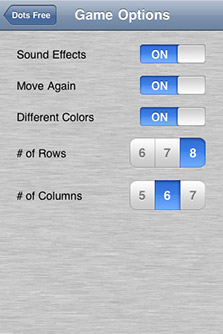 Box Them In!
Put away your notebook! We've taken the classic "Dot Game" to the next level with Dots Free, the best selling dots and boxes game for the iPhone and iPod Touch.

"If you don't like it, then you must have missed a great part of your childhood."
-TouchApps Review (10 / 10 rating)

Players take turns drawing lines between dots on the game board. When you complete a box, a point gets added to your score. Whoever completes the most boxes is the winner.

Dots Free supports 1 player and 2 player gameplay with configurable difficulty levels. An undo function allows you to take back your move if you touch the wrong spot.

If you remember playing the Dot Game, this app will take you back. If you don't, now is the time to learn. Download Dots Free today and start having fun!
More Free Games!
Need Help?
If you experience an issue with any of our products or you want to provide feedback, please contact us.
We'd love to hear from you about new games or features you'd like to see us deliver. We're always open to new ideas.
Contact Us