Four In A Row Free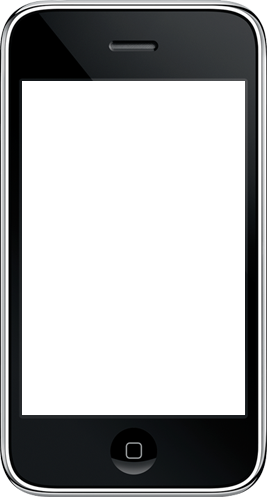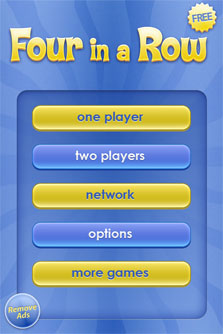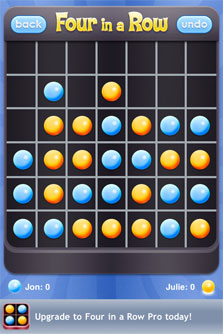 Line Them Up!
If you're looking for a fun, free Four in a Row game, look no further. Four in a Row Free is the best Four in a Row game for your mobile device.

"An excellent addition to any app collection." (9.5 / 10 rating)
-iPhone World Review

Each player drops tokens into a grid, attempting to line up four tokens in a row. Whoever gets four tokens in a row first is the winner!

This isn't your father's Four in a Row game. We've updated the classic Four in a Row experience with a sleek look and feel designed for today's mobile devices that will keep you playing for hours.

One of the 100 most popular iPhone games of 2008, Four in a Row Free is already being enjoyed by millions of users. Download it now and join the fun!
More Free Games!
Need Help?
If you experience an issue with any of our products or you want to provide feedback, please contact us.
We'd love to hear from you about new games or features you'd like to see us deliver. We're always open to new ideas.
Contact Us