Move it!
Get Me Out!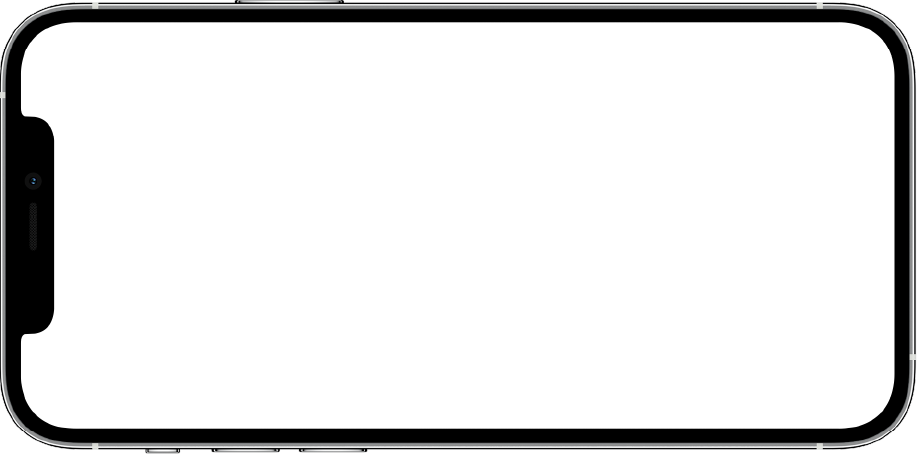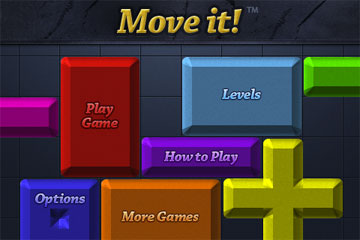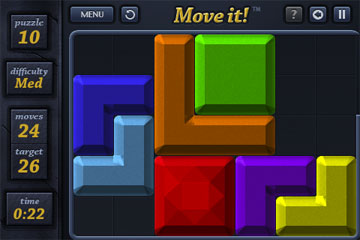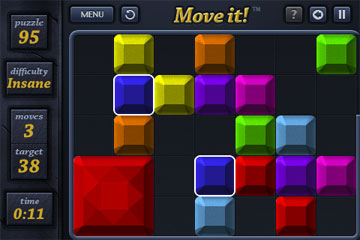 Are you frustrated by sliding block puzzle games that will only let you move the blocks in one direction? Free yourself from the tyranny with Move it!

Move the other blocks out of the way and slide the red block out the exit to win. Unlike most block puzzle games, you can move the blocks in any direction you want.

"I absolutely love Move It! I play constantly throughout the day, so much fun and a fabulous stress reliever!"
-iTunes User Review (5 /5 Stars)

Move it! tracks your personal best time and number of moves for each puzzle and lets you collect gold, silver, or bronze trophies based on how quickly you complete each puzzle.

This unique new take on the classic sliding block puzzle game will keep you entertained for hours. Download Move it! today and see what all of the excitement is about!
More Free Games!
Need Help?
If you experience an issue with any of our products or you want to provide feedback, please contact us.
We'd love to hear from you about new games or features you'd like to see us deliver. We're always open to new ideas.
Contact Us