Hangman Free
Please Help!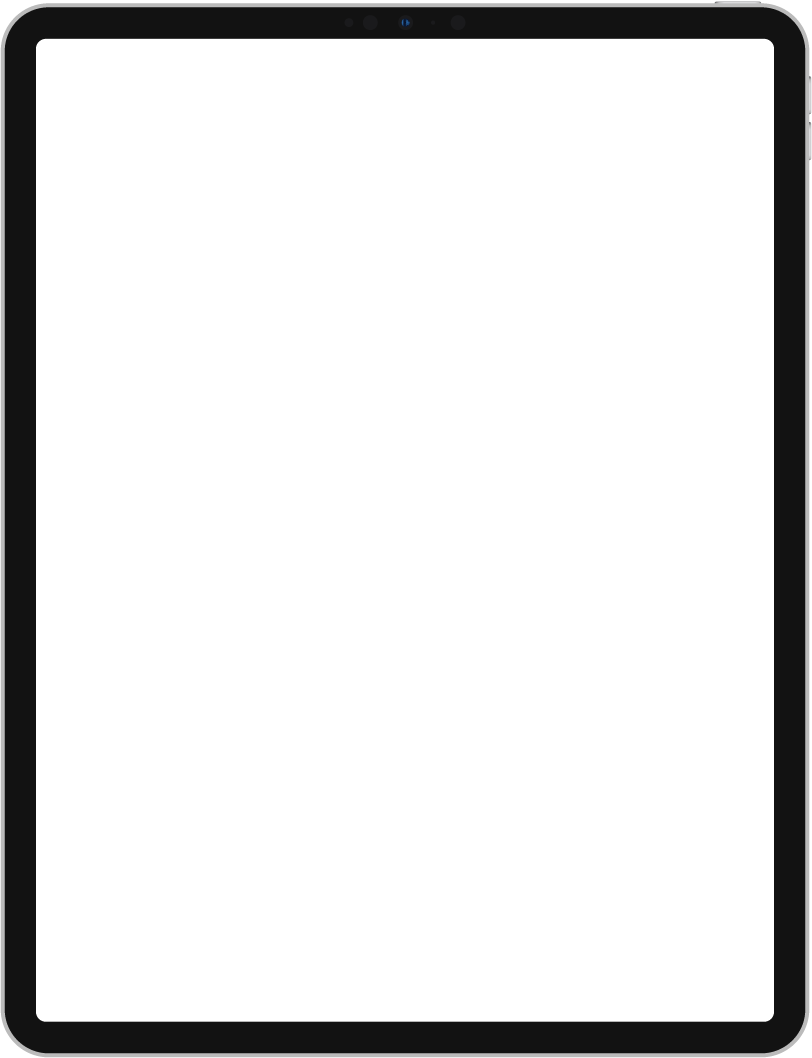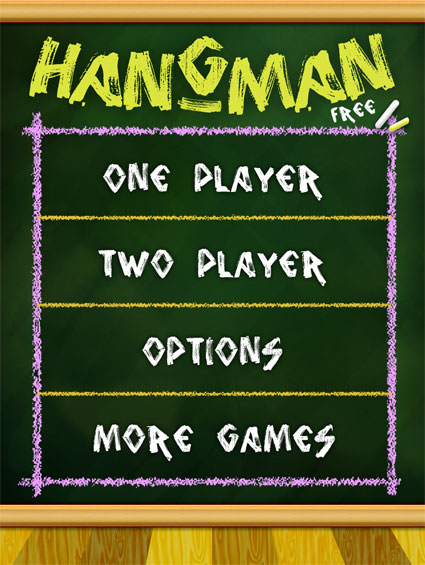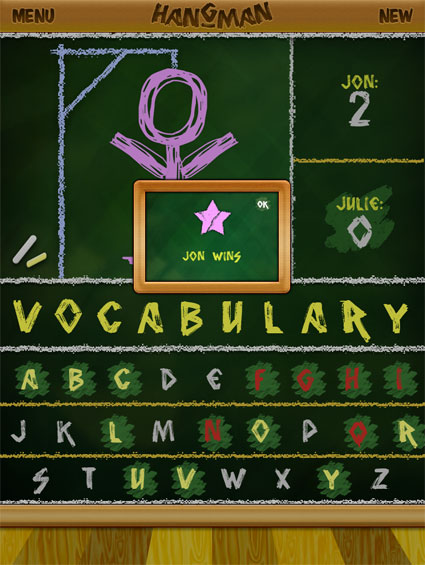 Is your vocabulary big enough to save the poor stick man? Play Hangman Free and find out!

Hangman Free brings the classic game Hangman to your mobile device with graphics and gameplay that will keep you playing for hours.

Take on the computer or challenge a friend to a battle of words in this chalkboard classic.

Complete the secret word before you run out of guesses or the stick man gets it.

With awesome graphics and realistic sound effects, Hangman has never been this cool!

Hangman is a totally addictive way to kill some time and build your vocabulary. Download Hangman Free today and join the fun!
More Free Games!
Need Help?
If you experience an issue with any of our products or you want to provide feedback, please contact us.
We'd love to hear from you about new games or features you'd like to see us deliver. We're always open to new ideas.
Contact Us